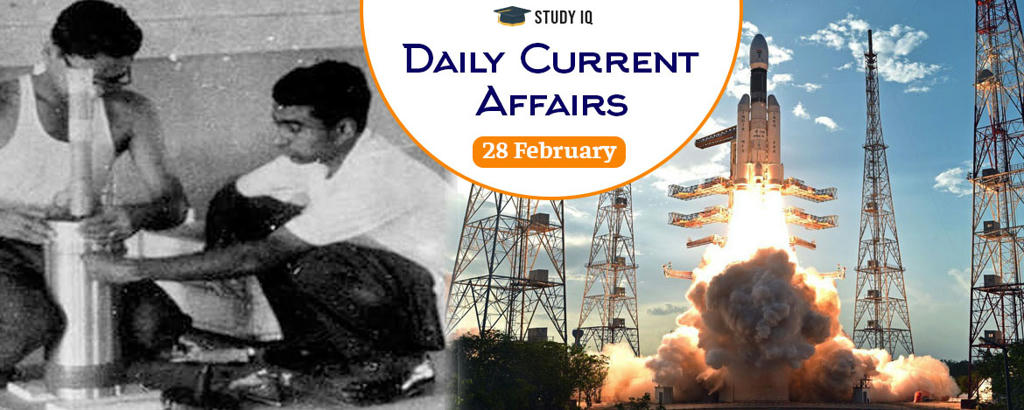 Mrinal: ISRO celebrates 50th anniversary of first solid rocket propellant
Date: 28 February 2019
Tags: Space
Indian Space Research Organization (ISRO) is celebrated 50th anniversary of its first composite solid propellant 'Mrinal'. On February 21, 1969 this propellant was used to fly Rohini series RH-75 sounding rocket, which was designated Dynamic Test Vehicle (DTV), from Thumba.
Mrinal Solid propellant
It was first totally indigenous composite propellant manufactured using locally available raw materials.

It basically contained raw materials such as polyester resin, ammonium perchlorate and aluminium powder along with nitro-glycerine (worked in static firing and improved its energy and processability).

It was developed by team at Propellant Engineering Division (PED) of Space Science and Technology Centre (SSTC), a precursor to Vikram Sarabhai Space Centre (VSSC).

Dr VR Gowarikar was brain behind this composite solid propellant. It was named after Mrinalini Sarabhai, noted dance and wife of Vikram Sarabhai, father of India's space programme.

It was used to propel flights up to DTV-4 version and was not extensively used by ISRO in its later launches. In later developments, it did not find extensive use with ISRO due to scaling-up issues.

Its success has heralded development of indigenous solid propellant technology in the country. Now, ISRO has mastered indigenous solid propellants and propulsion technology.