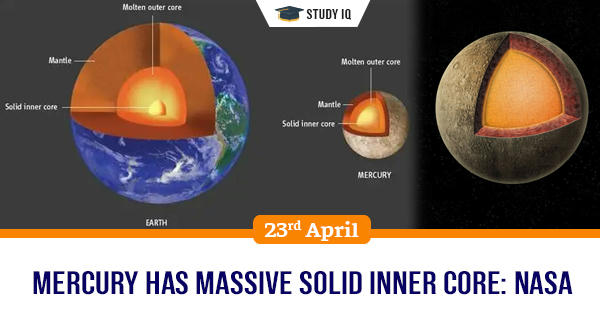 Mercury has massive solid inner core: NASA
Date: 23 April 2019
Tags: Space
National Aeronautics and Space Administration (NASA) has revealed that Mercury, the smallest planet in the solar system has massive solid inner core like Earth.

According to NASA's information, both Mercury and Earth have metallic cores and like Earth, Mercury's outer core is of liquid metal.

It is claimed that Mercury's innermost core is nearly 85

%

of Mercury's volume and it is solid and it is nearly of same size as Earth's inner core.