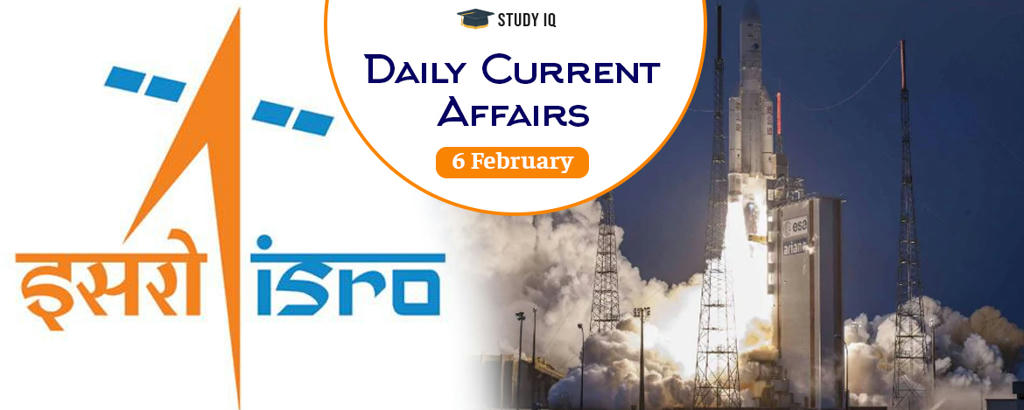 ISRO launches GSAT 31 satellite from French Guiana
Date: 06 February 2019
Tags: Space
Indian Space Research Orgnisation (ISRO) successfully launched communication satellite GSAT-31 from French Guiana. It was launched onboard of Ariane-5 rocket along with Saudi Geostationary Satellite Hellas Sat 4 from Kourou Launch Base. This was 23rd successful launch of Indian satellite by Ariane vehicle. In December, 2018 Arianespace had launched India's heaviest satellite Gsat-11 weighing 5,854 kg
GSAT-31
It has lift-off mass of 2,535-kg. It will replace dying satellite INSAT-4CR and will have mission life of 15 years. It will be located at Geosynchronous Transfer Orbit (GTO).

It is India's 40th communication satellite and derives its heritage from ISROs earlier INSAT/GSAT satellite series.

It has been configured on ISRO's enhanced I-2K Bus for utilising maximum bus capabilities of this type to offer seamless services.

Eleven such satellites are already in operation, serving nation in space. They together make one of the largest constellations of its class communication satellites in the world.
Applications
It will provide continuity to operational services on some of in-orbit satellites and augment Ku-band transponder capacity in Geostationary Orbit.

It will also provide wide beam coverage to facilitate communication over large oceanic region comprising large part of Arabian Sea, Bay of Bengal and Indian Ocean using wide band transponder.

It will also provide transponder capacity for DTH television and connectivity to services like VSATs for ATMs, stock-exchanges, Digital Satellite News Gathering DSNG and e-governance applications.

It will also be used for cellular backhaul connectivity and many such applications of emerging telecommunication applications.