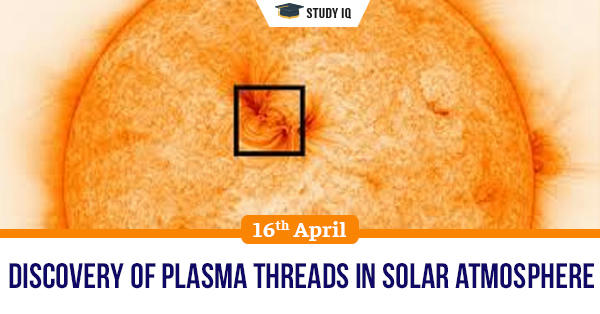 Discovery of plasma threads in Solar Atmosphere
Date: 16 April 2020
Tags: Space
Issue
Astronomers have delivered the closest look yet at the extremely hot outer corona layer of the Sun, revealing never-before-seen structures hidden within regions once only seen as empty or dark.
Background
The new high-res images reveal magnetic threads up to 500 kilometres (311 miles) wide, with million-degree plasma flowing within them. The discovery brings fresh insights on the intense atmosphere of our home star.
Details
The original data were captured by the High-Resolution Coronal Imager (Hi-C) in 2018. As the name implies, this telescope is designed to take high-resolution images of our Sun's corona; Hi-C can spot objects on the Sun just 70 kilometres (43 miles) in size, or 0.01 percent the total size of the star.

This ultra-HD view means that previously unseen parts of the Sun have now come into clear view, and that in turn can tell us more about how exactly the Sun's mysterious magnetic atmosphere is made up.

The magnetic field and plasma ropes (or coronal loops) that comprise the outer layer of the Sun are an important part of the mechanism that produces solar storms – activity that can ultimately affect us on Earth. Once we know more about how they're created, we can better plan for them.

However, while we have now managed to observe the threads, their physical mechanism, as well as how and why they are formed, remains completely unknown till now.

Along with ongoing missions such as Probe and SolO, this fleet of space-based instruments in the near future will reveal the Sun's dynamic outer layer in a completely new light.

Researchers are now relying on more data from Hi-C, along with missions such as the SunRISE (scheduled to launch in 2023), to learn about stellar behaviour, in a bid to better understand the chemical and physical properties of a star, and the effect these may have on mankind.