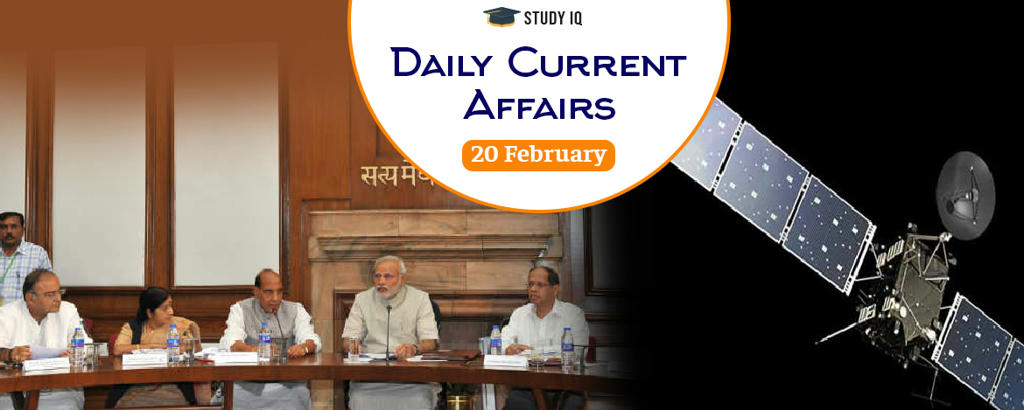 Cabinet approves setting up new company under Department of Space
Date: 20 February 2019
Tags: Space
The Union Cabinet approved setting up of new company under Department of Space (DoS) to commercially exploit research and development (R&D) work carried out by Indian Space Research Organization (ISRO) Centers and constituent units of DOS.
This company with explore following areas for commercial exploitation of ISRO programmes
Small satellite technology transfers to industry. In this case new company will take license from DoS/ISRO and issue sub-license to industries.

Manufacture of small satellite launch vehicle (SLV) in collaboration with private spector. Productionisation of Polar SLV through industry.

Productionisation and marketing of space-based products and services, including launch and applications.

Transfer of Technology (ToT) developed by ISRO Centers and constituent units of DoS.

Market some spin-off technologies and products, both in India and abroad.

Any other subject which Government of India deems fit.