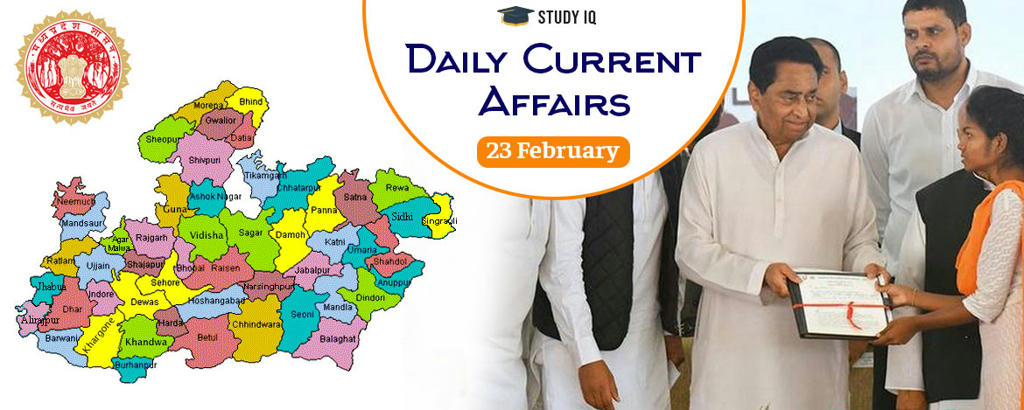 Madhya Pradesh Government launches Mukhyamantri Yuva Swabhiman Yojana
Date: 23 February 2019
Tags: Society
Madhya Pradesh Government has launched Mukhyamantri Yuva Swabhiman Yojana to provide 100 days guaranteed employment to urban poor youth of the state. This scheme for urban unemployed youth has been launched on the lines of Centre's MNREGA scheme which provides guaranteed employment to the poor in rural areas of the country.
Mukhyamantri Yuva Swabhiman Yojana
It is first of its kind employment guaranteed scheme for urban poor youth in the country.

Objective:

It aims to provide 100 days of employment in urban unemployed youth-in the year from economically weaker sections (EWS).

It also aims to provide skill training to youth to enhance employment opportunities for them.

Intended Beneficiaries:

Urban youth of the age group of 21 to 30 years, whose annual income is less than Rs 2 lakhs.

Key Features of Scheme:

Under it, youth will get Rs 4,000 stipend per month and total Rs 13,500 for 100 days period.

During this period, beneficiaries will be given skill development training to make them independent and employable.

State Government further aims to rope private companies to provide full-time employment to trained youths under this scheme.