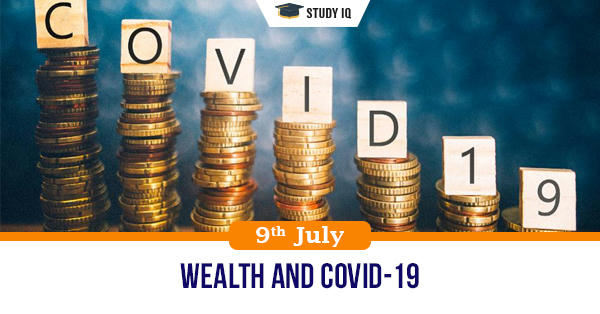 Wealth and COVID-19
Date: 09 July 2020
Tags: Reports & Indices
Issue
A new Socioeconomic Impact of the Covid-19 survey carried out across the US has shown how the impact of the pandemic has not been equal across individuals.
Details
It found that liquid assets increased the likelihood that an individual could practice social distancing. Wealth gives individuals agency to make choices, like social distancing, that keep themselves and their families healthy.

Low- and moderate-income households delayed major housing payments and health care;

Hispanic/Latin homeowners were more likely (14.1%) to be evicted than Non-Hispanic White (6.4%) and five times as likely as Non-Hispanic Black (2.6%) homeowners, despite moratoriums on some evictions;

Hispanic/Latin (27%) and low-income individuals (29%) were most affected by job loss; 34% of people who lost their job reported food insecurity.
Global wealth and covid-19
The segment that will be hit the hardest in the slow recovery and lasting damage scenarios will be the wealthiest, the millionaires and the billionaires, simply because of the high exposure to equity markets and market volatility.

The pandemic could also push overdue change for the guardians of the world's riches. Wealth managers are confronting the virus in worse shape than they were before the financial crisis, with lower returns on assets and higher cost bases than in 2007.

In the short term, the wealthy will move assets to perceived safe havens. Over a longer period, some of it may be repatriated to make it easier to access liquidity, especially if the downturn lasts.