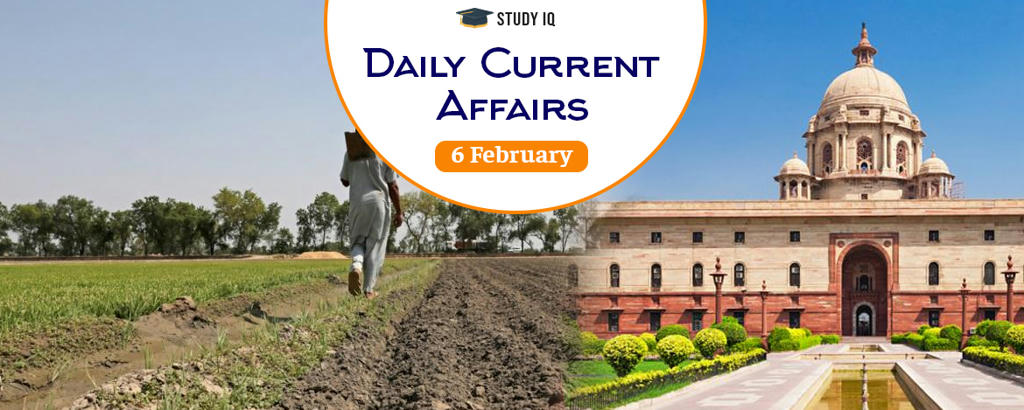 Government to conduct survey of all agricultural households in country
Date: 06 February 2019
Tags: Reports & Indices
Union Government has decided to conduct survey titled 'Situation Assessment Survey of Agricultural Households' of all agricultural households in country to assess plight of farmers. National Sample Survey Office (NSSO) will be nodal agency for this survey and it will be conducted during NSSO's 77th round in the current calendar year.
Situation Assessment Survey of Agricultural Households
It aims to provide comprehensive assessment of situation of agricultural households in the country, including their income, expenditure and indebtedness.

Under it, government will conduct pan-India survey to ascertain their income and indebtedness among other issues for the current crop year (July-June).
Background
The last such survey was conducted for the reference year 2012-13 (crop year). Thereafter, NSSO has not conducted any such survey. Periodicity of such survey is decided on basis of requirements of concerned ministry, adequacy of current data, availability of resources and manpower, emerging areas of concern and development priorities of the government.
As of now comparable estimates for rise in income of agricultural households during 2014-2018 are not available. The inter-ministerial committee on doubling farmers' income by 2022 has taken into consideration estimates of agriculture households' income obtained from 70th round of NSSO survey data as base level income.
National Sample Survey Office (NSSO)
It is largest organisation in India conducting periodic socio-economic surveys. It functions under Ministry of Statistics and Programme Implementation (MOSPI).

It conducts large-scale sample surveys based on scientific sampling methods throughout India. It is headed by a Director General.

It was established up in 1950 and is headquartered in New Delhi.

Its major activities of the NSSO pertains to survey design, field operations, processing of data collected and releasing of the results based on surveys.

Employees of the NSSO are from Indian Statistical Service (appointed through UPSC) and Subordinate Statistical Service (appointed through the Staff Selection Commission).
NSSO has four departments viz.
Survey Design and Research Division

Field Operations Division

Data Processing Division

Co-ordination & Publication Division