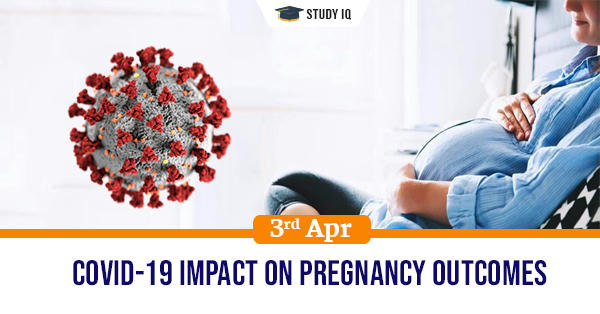 Covid-19 impact on pregnancy outcomes
Date: 03 April 2021
Tags: Reports & Indices
Issue
The Covid pandemic has worsened the pregnancy outcomes for mothers and babies, according to a study.
Background
Covid-19 situation has impacted all sections of the society. The vulnerable groups such as senior citizens and pregnant women were at the receiving end.
Details
An analysis of data showed increase in stillbirth and maternal mortality rates by approximately one-third during the pandemic compared pre Covid-19 levels.

Detailed data showed that the chances of a stillbirth itself increased by more than a quarter when compared with pre-pandemic instances.

There was also a high risk of mothers dying during pregnancy or childbirth by more than a third compared with pre-pandemic levels.

The study also indicated that the chances of adverse outcomes were much higher in low- and middle-income countries.

The major reason for fatality of pregnant women was the delay in seeking care. The complications in pregnancy and Covid-attributed death rate also grew.

There is no mechanism for keeping a count on still birth at community levels. This has prevented targeting vulnerable groups.