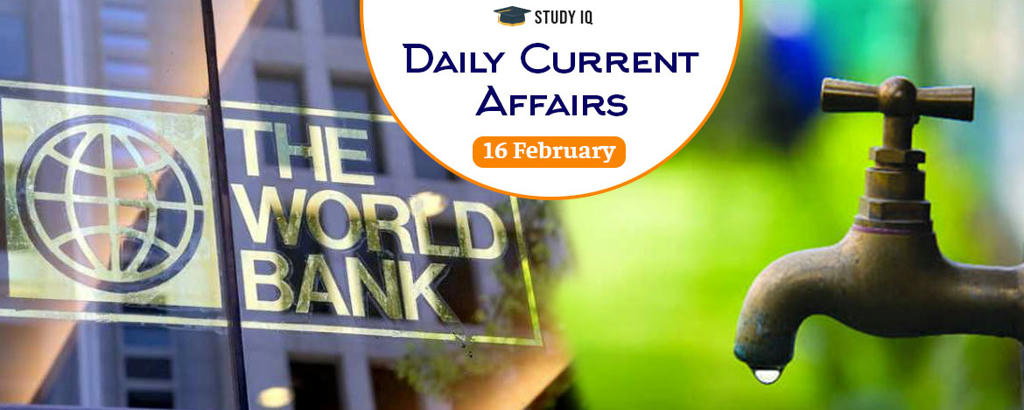 World Bank to provide $40 million loan for Shimla water supply and sanitation project
Date: 16 February 2019
Tags: miscellaneous
Union Government has inked $40 million loan agreement with World Bank for water supply and sanitation project in Shimla, Himachal Pradesh. This loan will be provided by World Bank's lending arm International Bank for Reconstruction and Development (IBRD). It has maturity of 15.5 years and grace period of 4 years.
Key Facts
This project aims to provide clean and reliable drinking water to citizens of Greater Shimla area. It is expected to improve water supply and sanitation (WSS) services in and around the iconic hill city of Shimla.

It is first in series of three development policy loans (DPL) to be provided by World Bank to Shimla to improve WSS infrastructure.

Besides monetary support, it will support city's existing program of policy and institutional reform needed to bring continuous, pressurized 24x7 water supply, efficient sewage collection and treatment for all households in the city.
Background
Shimla area has been facing severe water shortages and water-borne epidemics in last few years. Growing urbanization, leakages, unauthorized siphoning and heavy tourist load in summer months is putting huge demand on existing water supply infrastructure and sanitation facilities in city. Moreover. 30-40% of city's population of around 200,000 is not covered by sewerage system, making sanitation a public health issue in the city. Himachal Pradesh Government also has developed comprehensive policy and institutional reform program to put in place systems to improve water supply and sewerage services in efficient and sustainable manner.