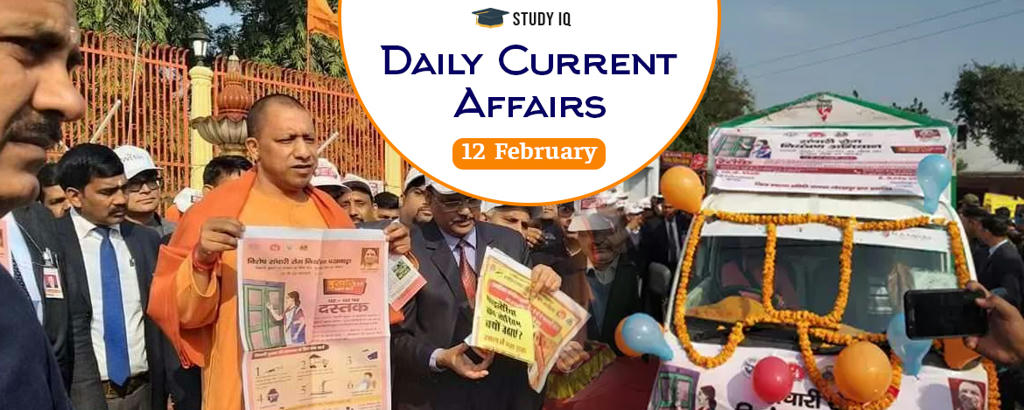 UP Government launches Sarthi Sandesh Vahini
Date: 12 February 2019
Tags: miscellaneous
Uttar Pradesh Government has launched 'Sarthi Sandesh Vahini' campaign with an aim to spread awareness regarding family planning in urban and rural areas. It is initiative of State Family Welfare Department. According to Population Census 2011, Uttar Pradesh has population of 19.98 Crores, making it most populous state in the coutry.
Sarthi Sandesh Vahini campaign
As part it, State Chief Minister Yogi Adityanath flagged off 33 'Sarthi Sandesh Vahini' vehicles. These vehicles will provide family planning information to viewers through various documentaries and films.

They will also make people aware of infections of Japanese encephalitis and other communicable diseases. Besides, needy will be provided with medical assistance.

State health department has appointed nodal officers to supervise campaign and ensure that several targets set by it including women and child development and education for all are being fulfilled.