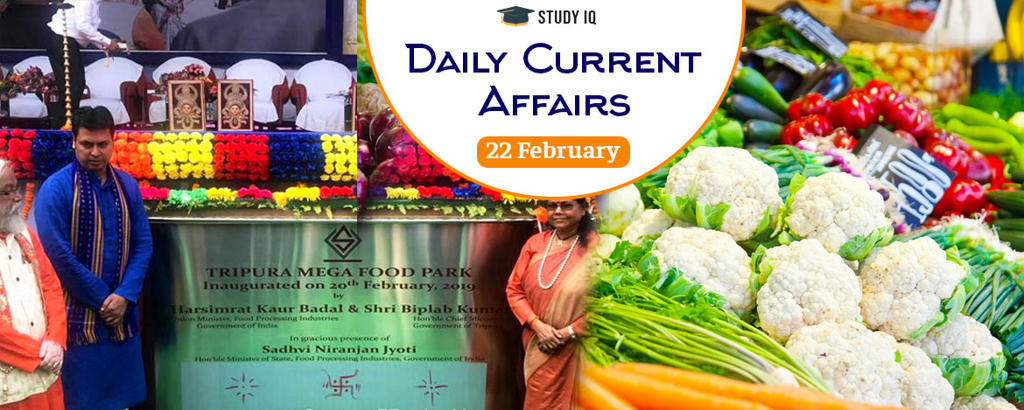 Tripura's first mega food park inaugurated in Agartala
Date: 22 February 2019
Tags: miscellaneous
Tripura's first mega food park viz. Sikaria Mega Food Park Pvt Ltd was recently inaugurated at Village Tulakona in state capital Agartala. It is 18th of its kind food park in the country set up under Mega Food Park Scheme implemented by Union Ministry of Food Processing Industries.
Sikaria Mega Food Park Pvt Ltd
It has been set up by Kolkata-based Sikaria Mega Food Park Private Ltd. on 50 acres land provided by Tripura Industrial development corporation Ltd.

It will provide excellent infrastructural facilities for food processing and allied industries along with the value chain from the farm market and centralised processing centres.

It has fully operationald facilities like dry warehouse and material handling of 5000 MT, Pineapple canning and Pulping line, Packing Unit, Ripening Chambers, Cold Storage with Frozen Storage, Quality Control, Research & Development Centre.

It will also provide direct and indirect employment to 5000 people in primary field of food processing, agriculture, agro processing and post-harvest agri infrastructure. It will benefit about 25000 farmers.