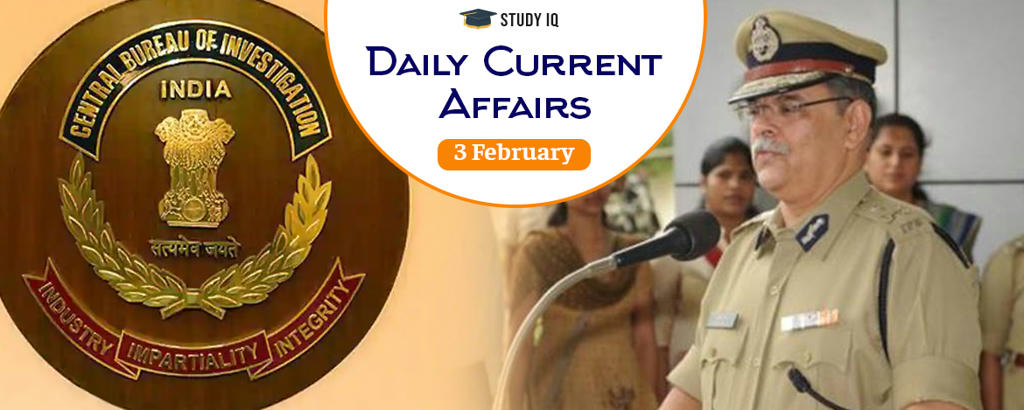 Rishi Kumar Shukla appointed as CBI Director
Date: 03 February 2019
Tags: miscellaneous
Appointments Committee of Cabinet (ACC) chaired by Prime Minister Narendra Modi has appointed senior IPS officer Rishi Kumar Shukla (58) as Director of Central Bureau of Investigation (CBI). He was appointed for two-year term based on recommendation of Lokpal Search Committee, comprising the Prime Minister, Chief Justice of India and the Leader of the Opposition. Rishi Kumar Shukla is 1983-batch IPS officer. Prior to this appointment he was serving as Chairman of Madhya Pradesh Police Housing Corporation and earlier had served as Director General of Madhya Pradesh Police.
Central Bureau of Investigation
It is premier investigating of central government for cases relating to corruption and major criminal probes. It investigates those crimes having interstate and international ramifications.

It was set up by resolution of Ministry of Home Affairs (MHA) in 1963 after Santhanam committee recommendation. It has its origin in Special Police Establishment established in 1941.
Presently it functions as attached office under Department of Personnel and Training (DoPT), Ministry of Personnel, Public Grievances and Pension.

Headquarters:

New Delhi.

Motto:

"Industry, Impartiality, Integrity"

Power Source:

It is non-constitutional and non-statutory body. It derives power to investigate from Delhi Special Police Establishment (DSPE) Act, 1946.

Though DSPE Act gives CBI legal power, word 'CBI' is not mentioned in DSPE Act, besides, executive order of MHA also does not mention CBI to be constituted under DSPE Act.

Superintendence of CBI rests with Central Vigilance Commission (CVC) in corruption cases and with DoPT in other matters.

Jurisdiction:

Section 2 of DSPE Act vests CBI with jurisdiction to investigate offences in Union Territories only. However, it can be extended by Central Government to other areas including Railway areas and states under Section 5(1) of Act, provided State Government accords consent under Section 6 of Act (Thus, consent of state government is mandatory for conducting investigation in that state).
Functions of CBI include solving:
Corruption Cases:

It investigates corruption and fraud committed by public servants of all Central Governmetn Departments, Central Public Sector Undertakings (CPSUs) and Central Financial Institutions.

Economic Crimes:

It investigates crimes such as bank frauds, financial frauds, Import Export & Foreign Exchange violations, large-scale smuggling of narcotics, antiques, cultural property and smuggling of other contraband items etc.

Special Crimes:

It handles cases such as terrorism, sensational homicides, bomb blasts, kidnapping for ransom and crimes committed by mafia or underworld.

International representation:

It is the nodal police agency in India to coordinate with Interpol.