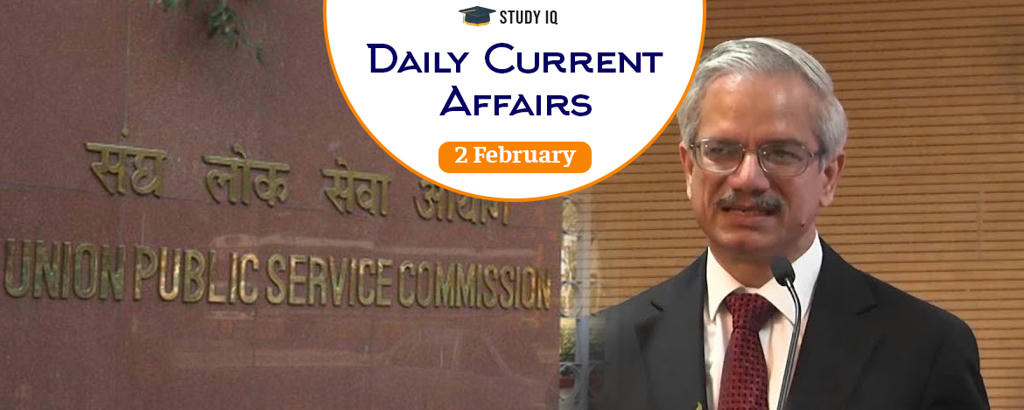 Rajiv Nayan Choubey sworn in as member of UPSC
Date: 02 February 2019
Tags: miscellaneous
Rajiv Nayan Choubey was sworn in as member of Union Public Service Commission (UPSC). He was administered oath of office and secrecy by UPSC Chairman Arvind Saxena. He will have maximum tenure of six-years or till he attains age of 65, whichever is earlier. With his appointment, UPSC attained its full strength, which has maximum of 10 members, besides a chairperson.
Rajiv Nayan Choubey
He is retired Indian Administrative Service (IAS) officer of the 1981 batch, Tamil Nadu Cadre. In his bureaucratic career spanning over more than 35 years, has held several important positions in Central Government as well as in Tamil Nadu Government. His last position in central government was of Civil Aviation Secretary (from June 2015 to January 2019).
Union Public Service Commission (UPSC)
It is India's premier central recruiting agency. It is responsible for conducting examinations and appointments for All India services and group A & group B of Central services.
It is constitutional body, deriving its mandate from Article 315 to 323 in Part XIV of Constitution. According to Constitution, it is 'watch-dog' of merit system in India.
Composition: It consists of a Chairman and ten Members appointed and removed by President of India. The term of Chairman and members of UPSC is of six years or until they attain age of 65 years whichever is earlier.
Headquarters: Dholpur House, New Delhi and functions through its own secretariat.

It conducts prestigious civil services examination to select officers of Indian Administrative Service (IAS), Indian Foreign Service (IFS) and Indian Police Service (IPS) etc.

Government is required to consult it in matters relating to appointment, transfer, promotion and disciplinary matters.