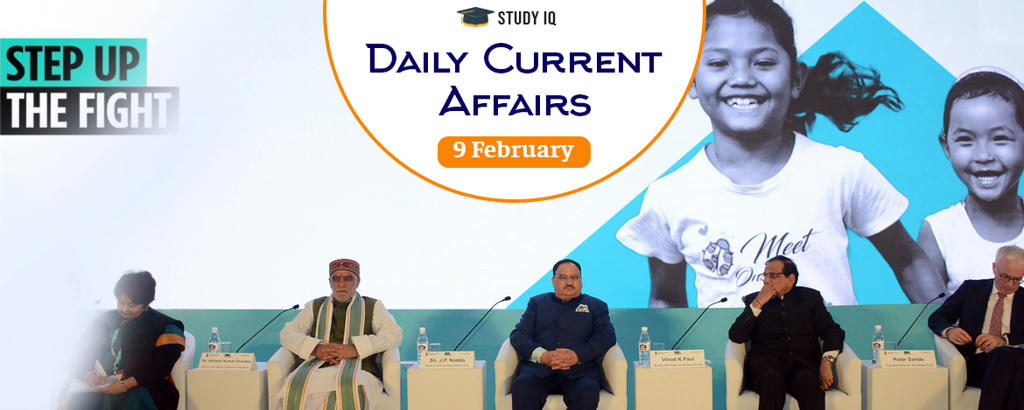 Global Fund: Preparatory Meeting for 6th Replenishment held in New Delhi
Date: 09 February 2019
Tags: miscellaneous
The Preparatory Meeting of Global Fund's Sixth Replenishment was held in New Delhi. It was hosted by Union Ministry of Health and Family Welfare. It had brought together governments, donors, technical partners and civil society groups in demonstration of global solidarity to pursue Sustainable Development Goal 3 (SDG-3)- "health and well-being for all". Global Fund is seeking to raise at least US $14 billion for next three years to help save 16 million lives, cut mortality rate from HIV/AIDS, TB and malaria by half and build stronger health systems by 2023.
Global Fund to Fight AIDS, Tuberculosis and Malaria
It is international financing organization that aims to attract, leverage and invest additional resources to end epidemics of HIV/AIDS, TB and malaria to support attainment of SDG established by UN.

It is public-private partnership organization i.e. operates in partnership model between governments, civil society, private sector and people to accelerate end of three diseases.

It is world's largest financier of AIDS, TB, and malaria prevention, treatment, and care programs. It was started in January 2002. It maintains its secretariat in Geneva, Switzerland.

It is financing mechanism rather than an implementing agency. Programs are implemented by in-country partners such as ministries of health, while Global Fund secretariat monitoring programs.