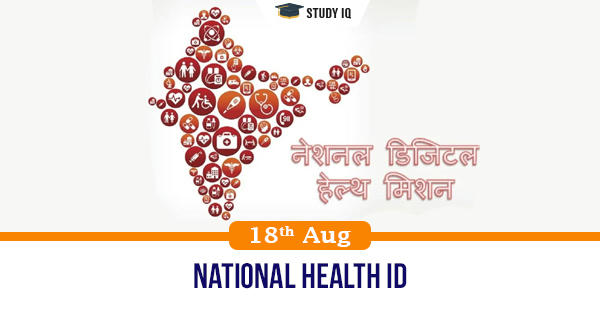 National Health ID
Date: 18 August 2020
Tags: Miscellaneous
Issue
PM Modi has announced a National Health ID during his Independence Day speech that aims to store medical records of an individual.
Background
The National ID finds it roots in a 2018 Niti Aayog proposal to create a centralised mechanism to uniquely identify every participating user in the National Health Stack.
Details
The national health ID will be a repository of all health-related information of a person. According to the National Health Authority (NHA), every patient who wishes to have their health records available digitally must start by creating a Health ID.

Each Health ID will be linked to a health data consent manager — such as National Digital Health Mission (NDHM) — which will be used to seek the patient's consent and allow for seamless flow of health information from the Personal Health Records module.

The Health ID is created by using a person's basic details and mobile number or Aadhaar number. This will make it unique to the person, who will have the option to link all of their health records to this ID.

The National Health Policy 2017 had envisaged creation of a digital health technology eco-system aiming at developing an integrated health information system that serves the needs of all stakeholders and improves efficiency, transparency, and citizens' experience with linkage across public and private healthcare.

As envisaged, various healthcare providers — such as hospitals, laboratories, insurance companies, online pharmacies, telemedicine firms — will be expected to participate in the health ID system.

The strategy overview document points out that while option of digital Health ID will be there, in case a person does not want Health ID, then also treatment should be allowed.