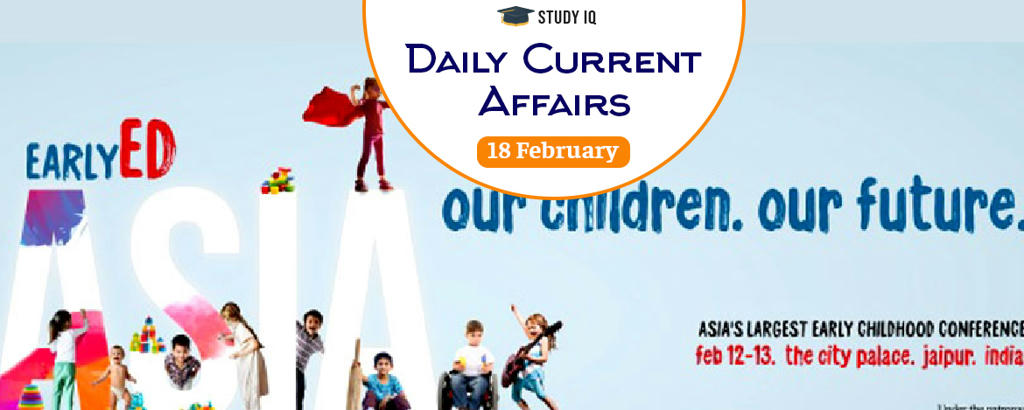 Early Ed Asia 2019: Asia's largest conference on Early Childhood held in Jaipur
Date: 18 February 2019
Tags: miscellaneous
Asia's largest conference on Early Childhood "Early Ed Asia 2019" held in Jaipur, capital of Rajasthan. It was organized by Early Childhood Association (ECA) and ScooNews under patronage of Royal Family of Jaipur. It was for first time such conference of on early childhood education was held in India.
Early Ed Asia 2019
It was aimed at sparking debates, encourage sharing of best practices and institute widely accepted procedures amongst early childhood educators.

It was held pink city's most revered heritage structure - The iconic City Palace. Its theme/motto was "Our Children, Our Future".

It saw participation of over 600 eminent early childhood educators, policy makers, researchers and other stakeholders from India and foreign countries especially from Asia, Europe and US.

It provided platform for discussion of latest trends in teaching and research to provide stronger foundation to children at early ages.
Early Childhood Association (ECA)
It is initiative that aims at enrichment, networking, awareness and advocacy of childhood and everything that affects them.

It brings together all stakeholders in early childhood education including teachers, media, parents, experts and more on one platform.