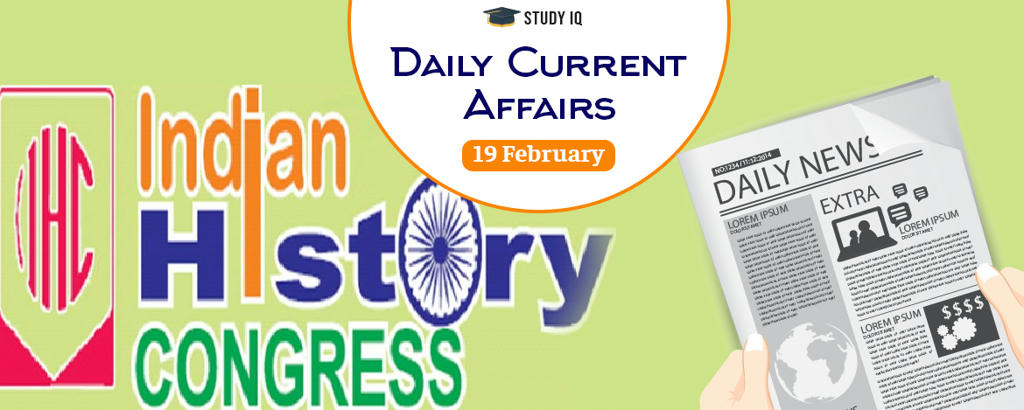 79th Indian History Congress to be held in Bhopal
Date: 19 February 2019
Tags: miscellaneous
79th Indian History Congress (IHC) will be held at Barkatullah University in Bhopal, capital city of Madhya Pradesh from 26 to 28 February 2019. Over 1,000 delegates including prominent historians are expected to participate in it. This will be second time Madhya Pradesh will host IHC after it was held earlier in 2011.
Note: 79th IHC was scheduled to held at Savitribai Phule Pune University, Pune, Maharashtra but was cancelled due to financial constraints.
Indian History Congress
It is the largest professional and academic body of Indian historians with over 10,000 members.

It was established in 1935 and its first session was held at Bharat Itihas Sanshodhak Mandal, Pune.

Its primary objective is to promote and encourage scientific study of Indian history.

It holds annual sessions on five sections (ancient India, medieval India, modern India, History of Countries other than India and Archaeology) and publishes their proceedings mainly comprising research papers.