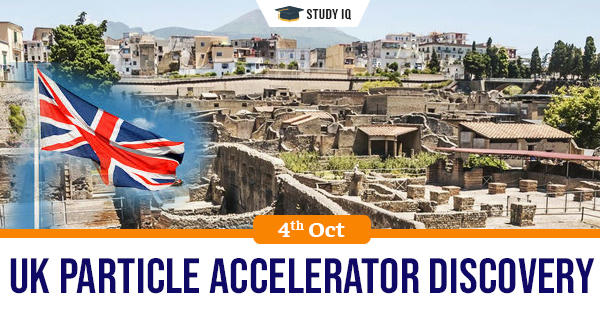 UK particle accelerator discovery
Date: 04 October 2019
Tags: Miscellaneous
Issue
A leading science facility in the English countryside is helping in an attempt to decipher Roman-era scrolls carbonised in the deadly eruption of Mount Vesuvius nearly 2,000 years ago.
Background
The scrolls were discovered between 1752 and 1754 during excavations at the Herculaneum site near the Bay of Naples in southern Italy, in a house believed to have belonged to the family of Julius Caesar.
Details
The city of Herculaneum was struck by a fiery cloud, which covered the city with ash, entombing everything intact.

They were preserved by the ashes but carbonised and therefore impossible to unroll.

The ancient scrolls can't be unrolled because the carbonisation makes them completely brittle and that brittle nature would damage it completely if it is tried to be bent.

The Diamond facility acts like a giant microscope, producing light 10 billion times brighter than the sun that allows scientists to study anything from fossils and jet engines to viruses and vaccines.

When the beam goes through the sample, it creates the possibility of an image that cannot be created in any other way.
Scanning Electron Microscope
The scanning electron microscope (SEM) uses a focused beam of high-energy electrons to generate a variety of signals at the surface of solid specimens.

The signals that derive from electron-sample interactions reveal information about the sample including external morphology (texture), chemical composition, and crystalline structure and orientation of materials making up the sample.