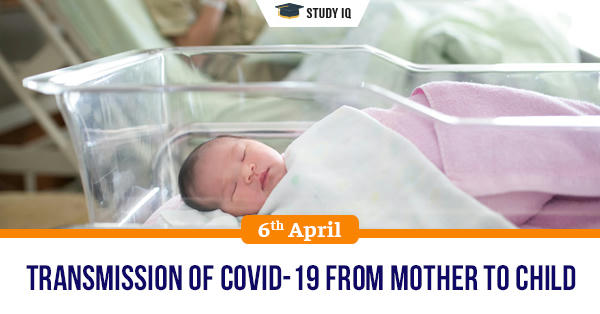 Transmission of COVID-19 from mother to child
Date: 06 April 2020
Tags: Miscellaneous
Issue
It is still unclear whether a pregnant woman runs the risk of transmitting the virus to her baby during pregnancy. While there is no concrete evidence for vertical transmission of SARS-CoV2 from mother to foetus, it is known that pregnancy involves a risk, after birth, of adverse outcomes from many respiratory viral infections.
Background
A virus may be transmitted after delivery either from mother during breastfeeding or from the hospital environment.
Details
The World Health Organization notes that there is no evidence yet to show that pregnant women are more vulnerable or are at a higher risk of severe illness from COVID-19 than the general population.

Experts have flagged this concern as they cite the recent history of vertical maternal-foetal transmission of such emerging viral infections as the Zika virus, Ebola virus, Marburg virus and other agents.

Maternal management and foetal safety are a significant concern, but the infection is at a low level and there is not sufficient number of patients for studies to assess the vulnerability of pregnant women and whether there was vertical transmission of COVID-19 virus to their babies.

So far no reliable evidence recommends any specific COVID-19 treatment for pregnant women. Before allowing drugs for pregnant women, clinical trials would be needed to prove the effectiveness of drugs and the effects on the foetus to establish a standardised treatment.