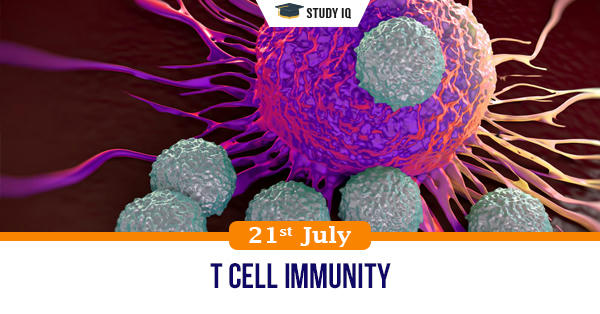 T cell immunity
Date: 21 July 2020
Tags: Miscellaneous
Issue
Singapore scientists have uncovered T cell immunity specific to SARS-CoV-2 in recovered Covid-19 & SARS patients, and also in uninfected individuals.
Background
T cells, along with antibodies, are part of the human immune response against viral infections. The T cells directly target and kill infected cells.
Details
Memory T cells induced by previous pathogens can shape the susceptibility to, and clinical severity of, subsequent infections1. Little is known about the presence of pre-existing memory T cells in humans with the potential to recognize SARS-CoV-2.

In the study, the specific T cells were found in all subjects who recovered from SARS 17 years ago, and in over 50% of both SARS-CoV-1 and SARS-CoV-2 uninfected individuals tested. This suggests that a level of pre-existing SARS-CoV-2 immunity is present in the general population.

They inferred that infection and exposure to coronaviruses induce long-lasting memory T cells, which could help in the management of the current pandemic.

This could be due to cross-reactive immunity obtained from exposure to other coronaviruses, such as those causing the common cold.

The researchers said it is important to understand if this could explain why some individuals are able to better control the infection.

Understanding how pre-existing specific T cells present in the general population impact susceptibility and pathogenesis of SARS-CoV-2 infection is of paramount importance for the management of the current COVID-19 pandemic.