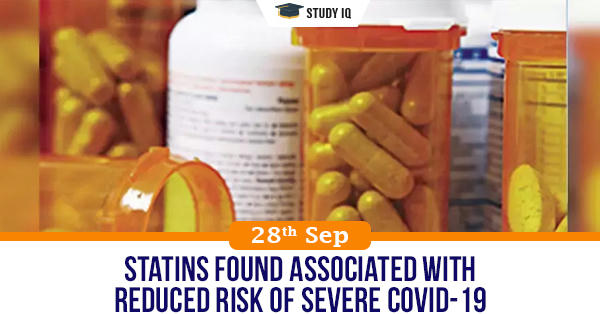 Statins found associated with reduced risk of severe Covid-19
Date: 28 September 2020
Tags: Miscellaneous
Issue
Recent research from US San Diego School of Medicine associated statins with reduced risk of developing severe Covid-19 disease, as well as faster recovery times.
Background
While several therapies are being tested in clinical trials, current standard of care involves providing patients with fluids and fever-reducing medications.
Details
Statins remove cholesterol from cell membranes, which in turn prevents the coronavirus from getting in.

We know that SARS-CoV-2, the virus that causes Covid-19, enters the human cell by using a protein known as ACE2 on the cell surface. ACE2 can be affected by prescription statins.

Researchers retrospectively analysed the electronic medical records of 170 patients with Covid-19 and 5,281 Covid-negative control patients hospitalised at UC San Diego Health between February and June 2020. Among the patients with Covid-19, 27 percent were taking statins on admission.

Statin use was associated with a more than 50 percent lower risk of developing severe Covid-19. Patients taking statins also recovered faster than those not taking statins.

Statins specifically may inhibit SARS-CoV-2 infection through its known anti-inflammatory effects and binding capabilities as that could potentially stop progression of the virus.

While SARS-CoV-2 uses the ACE2 receptor to initially dock on a cell, the study suggests that the virus also needs cholesterol (normally found in cell membranes) in order to fuse with and enter the cell.

In a similar way, statins are likely beneficial in preventing or reducing the severity of SARS-CoV-2 infection because, while intended to remove cholesterol from blood vessels, they are also removing cholesterol from cell membranes. As a result, the coronavirus can't get in.