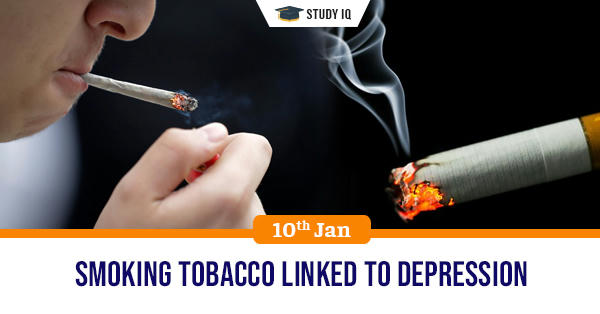 Smoking tobacco linked to depression
Date: 10 January 2020
Tags: Miscellaneous
Issue
A new study reveals that smoking may be linked to depression. Researchers surveyed more than 2,000 students about their smoking habits and depressive symptoms.
Background
The study revealed that students who were considered smokers were two to three times more likely to suffer from clinical depression than non-smoking students.
Details
In the study 19% of smokers suffered from depression compared to 11% of nonsmokers. The researchers also factored in the students' economic and socio-political backgrounds in the study.

The participants provided information about their social and economic backgrounds such as their age, social status, place of birth, and parents' education as well as information on any preexisting chronic conditions.

They also provided information about their habits and lifestyle, such as smoking status, alcohol use, exercise levels, and eating habits.

A 2017 study conducted by researchers had found that 66.3% of patients with moderate or severe depression who quit smoking experienced no or minimal symptoms of depression a year after quitting.

Studies have found that people who had never smoked generally have a better health-related quality of life (HRQoL), as well as less anxiety and depression.