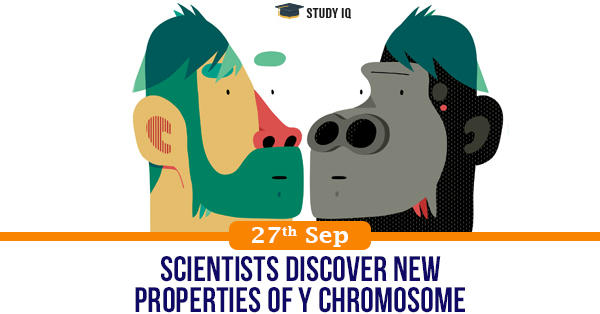 Scientists discover new properties of Y chromosome
Date: 27 September 2020
Tags: Miscellaneous
Issue
Scientists at the University of Montreal discovered new properties of the Y chromosome during their research. This discovery will help explain the difference in the course of some diseases in men and women.
Background
Researchers explained that the new work will help to better understand why genes on the Y chromosome favour the peculiar functioning of cells depending on a person's sex.
Details
During the experiment, scientists altered two male hereditary factors, transforming signalling pathways. In conditions of nervous over-strain, this affects the protective functions of the heart cells, saving them from stress.

The collected evidence also suggests that the Y chromosome influences immune and inflammatory responses in men, translating into genetically programmed susceptibility to diseases with a strong immune component.

Studies reveal that carriers of a common European lineage of the Y chromosome (haplogroup I) possess increased risk of coronary artery disease.

This occurs amidst upregulation of inflammation and suppression of adaptive immunity in this Y lineage, as well as inferior outcomes in human immunodeficiency virus infection.

The study found that male genes regulate differently from the mechanisms used by most other hereditary factors in non-sex chromosomes. Therefore, the direct effect is replaced by an effect on cellular functions and protein production.

The new study will make it possible to understand why the properties of genes of the Y-chromosome are poorly understood even in the 21st century with advanced technologies used, including in medicine and biology.