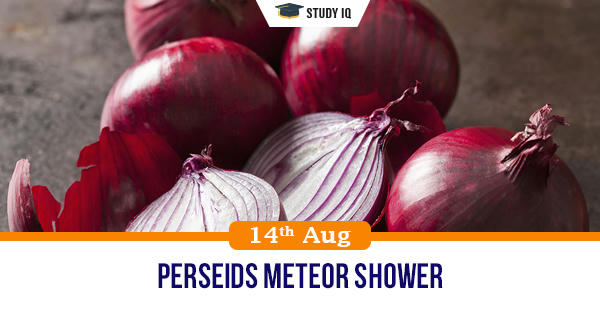 Onion concern in US and Canada
Date: 14 August 2020
Tags: Miscellaneous
Issue
Onions have become a cause of concern in the United States and Canada over the chance of a salmonella bacteria infection.
Details
The salmonella bacteria reside in animals. When it enters a human body it causes salmonellosis, an infection that attacks the intestine, and can cause diarrhoea, abdominal pain, fever, vomiting, bleeding in stool, and nausea.

The symptoms of the infection last anywhere between 2 and 7 days. However, bowel function could sometimes take months before returning to normalcy. In some cases, it spreads the infection from the intestine to the bloodstream.

Salmonella can transmit to humans through contaminated water or food. In this case, the bacteria were transmitting through contaminated onions.

In the US, the CDC advised people to throw away onions if they did not know where it was produced. It asked restaurants, hotels and retailers to ensure onions with the brand label attached to Thomson International were not served.

The infections are expected to further climb. It takes one to six days for symptoms to emerge. Inspection Agencies are investigating commonalities to identify the source and cause of contamination in the onions.