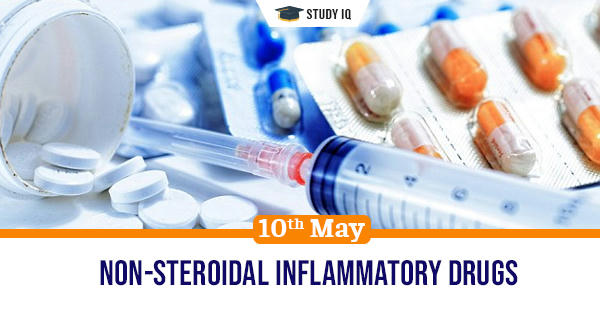 Non-steroidal inflammatory drugs
Date: 10 May 2021
Tags: Miscellaneous
Issue
A new study has indicated that non-steroidal anti-inflammatory drugs such as ibuprofen does not lead to severe disease in Covid-19 patients.
Background
The study tried to address the fear in some medical experts who had said that non-steroid drugs may aggravate the infection.
Details
Non-steroidal anti-inflammatory drugs are used commonly for treatment of rheumatological diseases as well as acute pain.

Clinical study in UK found that continuous use of non-steroidal anti-inflammatory drugs was safe in patients.

The study collected data such as medical conditions of the patient, drugs prescribed and taken by patient 14 days before being admitted to hospital.
Non-steroidal anti-inflammatory drugs (NSAIDS)
NDSAIDS are used by people over the world for treatment of minor issues like pain and chronic conditions such as arthritis and cardiovascular disease.
Significance
Many people depend on these drugs to carry out day to day activities and its clearance will instil confidence in patients.

Covid-19 patients will not have to worry about the threats that could emerge due to usage of NSAIDS.