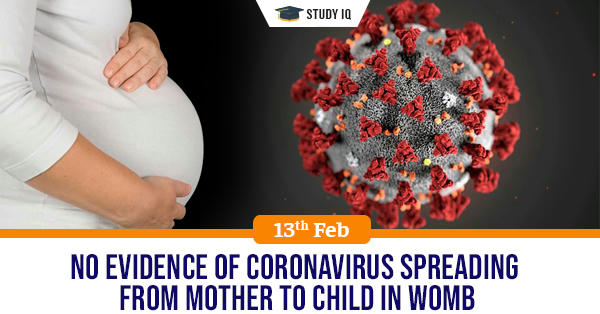 No evidence of coronavirus spreading from mother to child in womb
Date: 13 February 2020
Tags: Miscellaneous
Issue
There is currently no evidence that the 2019 novel coronavirus (COVID-19) causes severe adverse outcomes in newborn babies or that it can pass to the child while in the womb, according to a study.
Background
The new study comes after the news of a newborn testing positive for COVID-19 infection within 36 hours of birth, which prompted questions about whether the virus could be contracted in the womb.
Details
The study also found that symptoms from COVID-19 infection in pregnant women were similar to those reported in non-pregnant adults, and no women in the study developed severe pneumonia or died.

When the women gave birth via C-section, doctors collected samples of amniotic fluid, umbilical cord blood and breast milk, as well as samples from the newborn's throat. All of these samples were taken in the operating room at the time of birth so that they would best represent the conditions in the womb.

The authors of the study caution that their findings are based on a limited number of cases, over a short period of time, and only included women who were late in their pregnancy and gave birth by caesarean section.

The effects of mothers being infected with the virus during the first or second trimester of pregnancy and the subsequent outcomes for their offspring remain unclear, as well as whether the virus can be passed from mother to child during vaginal birth.

Some infections can pass from a mother to child during pregnancy, although exactly how this happens is often unclear. Pathogens may pass to the child through the placenta during pregnancy, or through contact with bodily fluids during delivery.