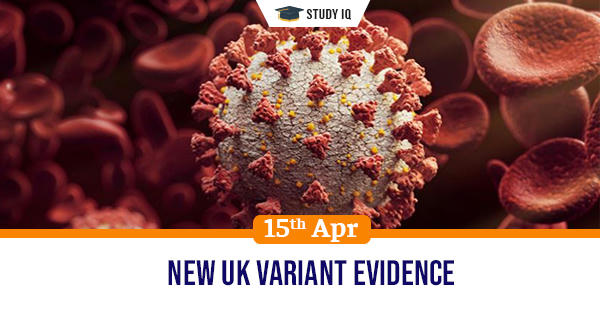 New UK variant evidence
Date: 15 April 2021
Tags: Miscellaneous
Issue
A new research regarding UK variant of Coronavirus has found no evidence of prolonged disease in comparison to conventional ones.
Background
The UK variant of the virus is known as B.1.1.7 and is suspected to be more dangerous than the original one due to its ability to cause stronger infection.
Details
The research found that viral load and R-number of B.1.1.7 was higher than the original one. This means that it is more transmissible.

The new strain has raised concerns that it could spread more easily and be more deadly and vaccines developed against original virus are less effective against them.

The preliminary data has shown that the new version has more chances of transmission and increased hospitalisations and deaths.
The study
Researchers calculated viral load along with illness severity in people with and without B.1.1.7.

There was no evidence to suggest relation between the new variant and increased disease severity.

Patients infected with B.1.1.7 were younger in comparison to non-infected ones. Majority of the infected groups were also ethnic minorities.

The samples infected with B.1.1.7 virus had greater quantities of virus than non-B.1.1.7 swabs, which translated to greater viral load.

The study gave better details regarding how B.1.1.7 differs in severity or death in potential patients.