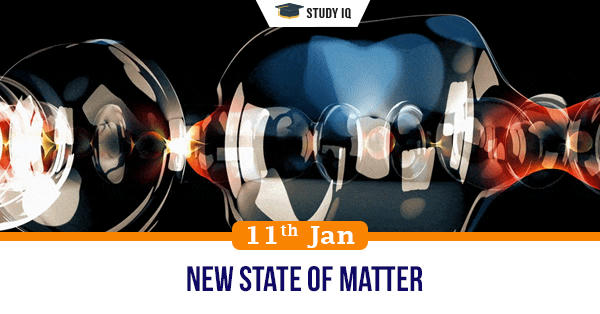 New state of matter
Date: 11 January 2021
Tags: Miscellaneous
Issue
A team of scientists have discovered a new state of matter called Liquid Glass, hidden inside mysterious transformations that happen between liquid and solid states of glass.
Details
Suspensions of colloidal particles are widely spread in nature and technology and have been studied intensely over more than a century.

When the density of such suspensions is increased to high volume fractions, often their structural dynamics are arrested in a disordered, glassy state before they can form an ordered structure.

The scientists, focused on ellipsoidal polymethylmethacrylate colloids, which gives rise to entirely new and previously unstudied kinds of complex behaviours.

Researchers recorded temporal development of the 3D positions and orientations for nearly 6,000 ellipsoidal particles using confocal laser scanning microscopy.

Liquid glass is a result of clusters mutually obstructing each other and mediating characteristic long-range spatial correlations.

The results further suggest that similar dynamics may be at work in other glass-forming systems.