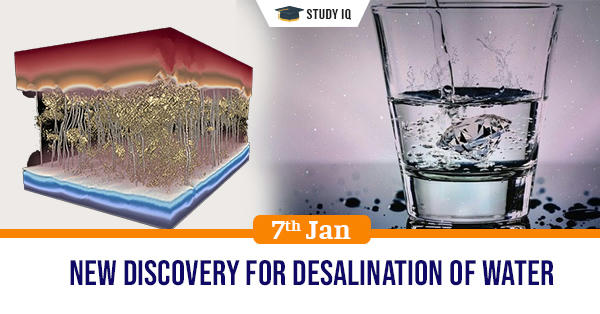 New discovery for desalination of water
Date: 07 January 2021
Tags: Miscellaneous
Issue
Producing clean water at a lower cost could be a reality after researchers solved a complex problem involving efficient membrane.
Background
Desalination membranes remove salt and other chemicals from water, cleaning billions of gallons of water for agriculture, energy production, and drinking.
Details
The researchers determined desalination membranes are inconsistent in density and mass distribution, which can hold back their performance.

Uniform density at the nanoscale is the key to increasing how much clean water these membranes can create.

The tested model increases efficiency in the membranes by 30%-40%, meaning they can clean more water while using significantly less energy.

That could lead to increased access to clean water and lower water bills for individual homes and large users alike.

Researchers developed 3D reconstructions of the nanoscale membrane structure. They modelled the path water takes through these membranes to predict how efficiently water could be cleaned based on structure.
Reverse osmosis
Reverse osmosis membranes work by applying pressure to the salty feed solution on one side. The minerals stay there while the water passes through.

The process takes a large amount of energy and improving the efficiency of the membranes could reduce that burden.
Significance of research
Increases access to clean water that is cheaper, safe, and more easily available.

The energy utilised for desalination process is very less in comparison to other methods.