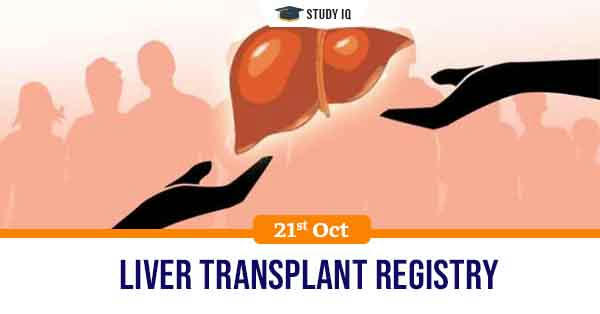 Liver transplant registry
Date: 21 October 2019
Tags: Miscellaneous
Issue
India's first voluntary liver transplant registry that started on August 15 has picked up pace. In a span of a little over two months, it has received data of 74 transplants carried out by 11 hospitals across six States.
Background
Initiated by the Liver Transplantation Society of India, the registry aims to collate national data of the procedures and their outcomes.
Liver transplantation is a treatment option for end-stage liver disease and acute liver failure, although availability of donor organs is a major limitation.
Details
Nearly 2,000 liver transplants are carried out in the country annually, highest in the world, yet there is no India-specific data. This forces doctors to take help from the evolved U.S. and the U.K. registries.

Consultative discussions were carried on various important aspects like patient confidentiality, data sharing techniques, designing a user-friendly interface, which can later be shared selectively.
Liver transplant
A liver transplant is a surgical procedure that removes a liver that no longer functions properly (liver failure) and replaces it with a healthy liver from a living or deceased donor.
Risks in transplant
After a liver transplantation, immune-mediated rejection (also known as rejection) of the allograft may happen at any time.
Bile duct complications, including bile duct leaks or shrinking of the bile ducts
Improper surgical procedure can cause internal bleeding that can further complicate problems.
Due to fat deposition, blood clots can be formed in the arteries that may hinder normal function of liver.
The donated liver may fail to adjust into the new body and may soon dysfunction, leading to its removal.
The infection may spread to new transplanted liver leading to its failure.