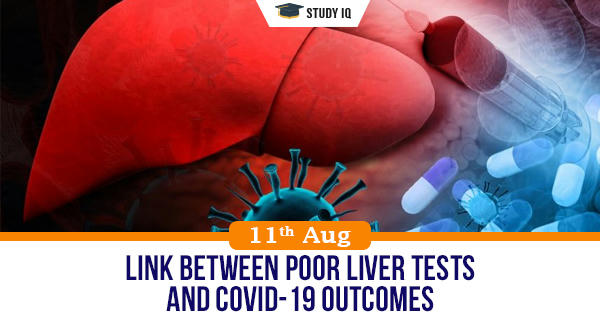 Link between poor liver tests and Covid-19 outcomes
Date: 11 August 2020
Tags: Miscellaneous
Issue
New research has found that Covid-19 patients have abnormal liver test results at high rates. While this has also been shown in previous studies, the rates have now been found to be much higher.
Background
Previous studies in China found that approximately 15% of Covid-19 patients 19 had abnormal liver tests.
Details
Those patients also fare more poorly than those without liver damage, with higher rates of intensive care, mechanical ventilation and death.

The researchers compared patients' health records before and after being diagnosed with COVID-19 and found one-fourth of the patients had abnormal liver disease before they were admitted.

The new study by Yale Liver Center, which looked retrospectively at 1,827 COVID-19 patients who were hospitalized in the Yale-New Haven Health system between March and April, found that the incidence of abnormal liver tests was between 41.6% and 83.4% of patients, depending on the specific test.

It also found that higher levels of liver enzymes — proteins released when the liver is damaged — were associated with poorer outcomes for these patients, including ICU admission, mechanical ventilation, and death.

The percentage of patients with liver injury was higher in patients with severe COVID-19 than in the remaining patients.

The five liver tests looked at increased levels of aspartate aminotransferase and alanine transaminase, which indicate liver cell inflammation; bilirubin, which indicates liver dysfunction; and alkaline phosphatase, which may indicate inflammation of bile ducts.