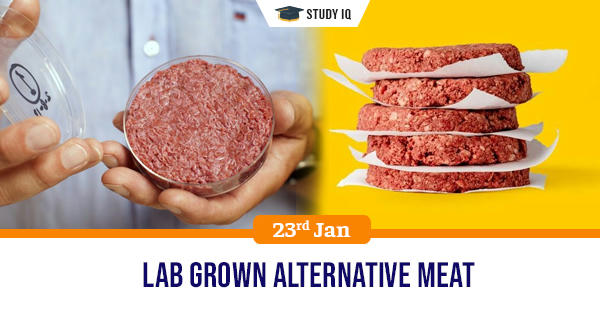 Lab grown alternative meat
Date: 23 January 2020
Tags: Miscellaneous
Issue
Impossible Foods, a California-based alternative meat producer, unveiled the "Impossible Pork", a plant-based pork substitute that is kosher and halal, and which claims to have the taste, texture, and mouth feel of the real thing.
Background
Startups around the world are presenting technological solutions to replace traditional meat, seafood, milk (and dairy products), and eggs.
Details
Plant-based alternative "mock meats" made of soya, jackfruit, mushrooms etc., have been around for a while but the difference now is the extent and sophistication of the technological intervention to create "meat" that is remarkably similar to the real thing in taste and texture.

Many plant-based meat companies achieve this by combining plant proteins derived from rice, beans etc. with fats from coconut or sunflower oil, cocoa butter, etc.

With rising availability and consumer demand in the US and Europe, investors are backing what is seen as the next big thing in food tech.
Benefits of alternate meat
Environmental sustainability is the most compelling reason. Industrial livestock farming is a major contributor to greenhouse gas emissions, and is a huge drain on land and water resources. Plant-based and lab-grown meats on the same scale will have a much smaller carbon footprint.

Health is another aspect foe supporting this idea. Aside from high cholesterol, antibiotic resistance is a concern, since animals on factory farms are given massive doses of antibiotics to stave off diseases.

The third reason is moral. Arguments for vegetarian or veganism as a way to reduce cruelty to animals may find more takers if alternative meats that closely mimic the taste and texture of real meat is easily available.