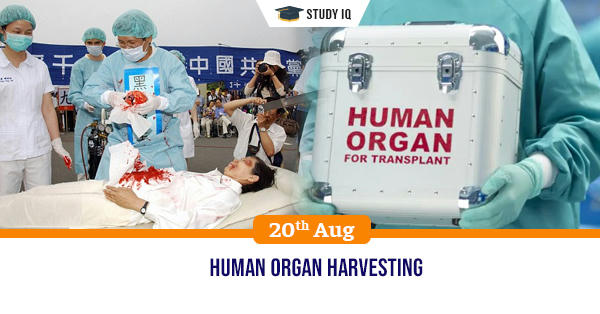 Human Organ harvesting
Date: 20 August 2019
Tags: Miscellaneous
Issue
A Japanese biologist sought and won permission from the Japanese government to carry out experiments with human-animal embryos. The ban that was previously placed on experiments with human embryos was lifted earlier this year.
Background
Human organ harvesting is a widely debated issue with large scale support and opposition. Use of animals for organ harvesting has been tried widely but full scale permission for procedure has been pending. There is a global need or demand for healthy body parts for transplantation, far exceeding the numbers available.
Human organ harvesting
Organ procurement also called organ harvesting is a surgical procedure that removes organs or tissues for reuse, typically for organ transplantation. It is heavily regulated by United Network for Organ Sharing (UNOS) to prevent unethical allocation of organs.
Details
Stem cell scientists have proposed an experiment to grow animal embryos that also contains DNA from human cells.

These cells will later be implanted into animals, and the animal born and raised to adulthood will be used for obtaining their organs and transplanted into human patients.
Issues concerning organ harvesting using Animals
If these organs are grown successfully, they will be very helpful in addressing the current desperate need for organ donors and lifelong immune suppression.

We could also use animal-grown human cells or tissue for toxicology studies or drug screening. Surgeons could practice surgery on intact human organs before operating on patients, and we could study aspects of early human development.

Experts believe that human cells can potentially affect the brain and cognition of the animals born in the process. It is also believed that creating animals for the sole purpose of growing organs for transplants violates their right to life.