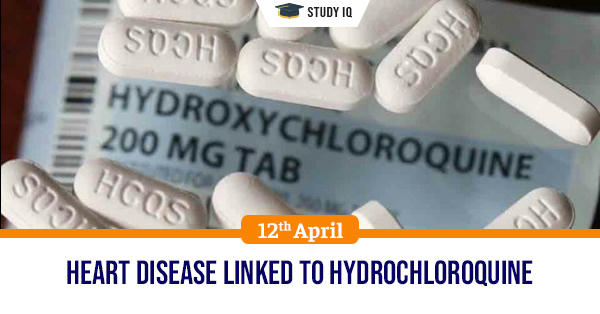 Heart disease linked to Hydrochloroquine
Date: 12 April 2020
Tags: Miscellaneous
Issue
France reported 43 cases of heart incidents linked to treating coronavirus patients with hydroxychloroquine, the malaria drug President Donald Trump has repeatedly touted as a potential "game changer."
Background
The data on adverse reactions from France's drug safety agency highlights the risk of using unproven treatments to stem a pandemic that's killed more than 100,000 people worldwide.
Details
France has recorded about 100 health incidents and four deaths linked to experimental drugs for coronavirus patients since March 27. Three other patients had to be revived.

Some 82 incidents were deemed "serious." Most of those were split between hydroxychloroquine and HIV antivirals lopinavir-ritonavir.

Nigeria in March reported cases of chloroquine poisoning after Trump praised the anti-malaria drug as a treatment for the novel coronavirus.

Doctors have warned that these drugs should only be used in hospitals, under close medical supervision so as to monitor any health complications.

Potential side effects of hydroxychloroquine include vision loss and heart problems. But doctors say they are comfortable prescribing the drug for a short course of several days for coronavirus patients because the risks are relatively low and the therapies are inexpensive and generally available.

Patients admitted to the hospital in the United States are generally much sicker than the mildly ill cases cited in such studies when they receive therapy. These factors, doctors said, have made it difficult for them to determine whether the drugs are making a difference.

The Food and Drug Administration has not approved hydroxychloroquine as a COVID-19 treatment, but the agency has provided an emergency use authorization for the anti-malarial drugs to be used in clinical trials or for hospitalized patients when a doctor deems it appropriate.