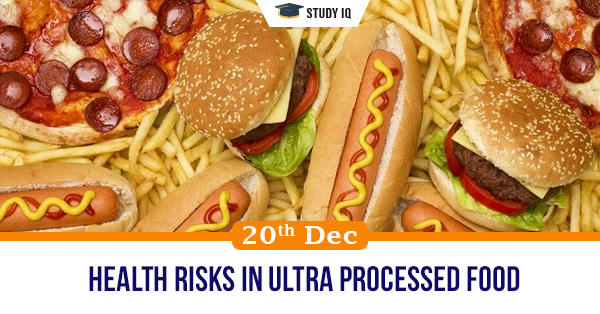 Health risks in ultra processed food
Date: 20 December 2020
Tags: Miscellaneous
Issue
A research has confirmed that foods full of sugars, oils, fats, salts and other refined items are harmful to health.
Details
Researchers were able to observe that those consuming a high amount of ultra-processed foods had an increased risk of death from any cause of 26%, and of 58% specifically from cardiovascular diseases.

They used the international NOVA classification, which characterizes foods on the basis of how much they undergo extraction, purification or alteration.

Those with the highest level of industrial processing fall into the category of ultra-processed foods.

People consuming large amounts of these foods have an increased risk of dying from cardiovascular and cerebro-vascular diseases.

Young people in particular are increasingly exposed to pre-packaged foods, easy to prepare and consume, extremely attractive and generally cheap.
Ultra-processed food
Processed foods are essentially made by adding salt, oil, sugar, or other substances. Examples include canned fish or canned vegetables, fruits in syrup, and freshly made breads. Most processed foods have two or three ingredients.

Some foods are highly processed or ultra-processed. They most likely have many added ingredients such as sugar, salt, fat, and artificial colours or preservatives.

Ultra-processed foods are made mostly from substances extracted from foods, such as fats, starches, added sugars, and hydrogenated fats. They may also contain additives like artificial colours and flavours or stabilizers.