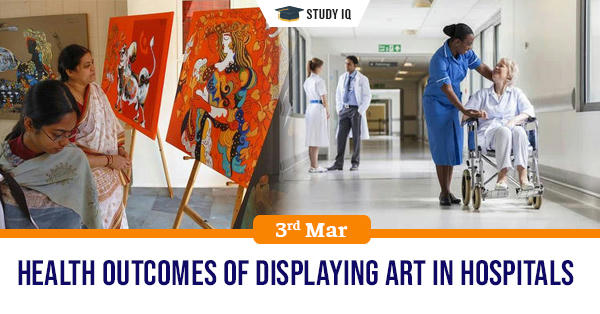 Health outcomes of displaying art in hospitals
Date: 03 March 2020
Tags: Miscellaneous
Issue
A highly cited research report by a group of Danish researches shows how patients experience an overall feeling of approachability and care by watching displayed art in hospitals.
Background
It may come as a surprise that displaying art in hospitals, patient waiting rooms and wards is good for patients, doctors, nurses and other caregivers.
Details
Researchers studied patients confined for a period of several weeks in a common care hall. During the first week, the walls of the hall were bare and blank.

Each patient was immersed in his own medical condition, not talking to the others in the hall. On the eighth day, a series of artwork- paintings, pictures and photographs were displayed on the walls of the common care hall.

Most of the patients began looking at and studied them, diverted their attention from earlier self-absorption, began analysing and interpreting these exhibits in his own way, started talking to others in the hall and made friends, moving on to non-clinical topics, exchanged critiques and socialised more.

They listened to the nurses, doctors and other caregivers with greater attention, and their cure improved.

The researchers conclude that art creates an environment and atmosphere where the patient can feel safe, socialise, maintain connection with the world outside the confines of the hospital and supports their identity.

The presence of visual art in hospital contributes to health outcomes. One would expect that this would be particularly true of patients confined to intensive care units where medical instruments are cluttered around.

There are questions whether such methods work in India. There is no reason why it cannot, but the planning and strategy will have to suit local conditions.

The conditions and the overburdening patient space, the over- worked doctors and caregivers, the local culture and other factors, will have to be budgeted in, but it can be done.