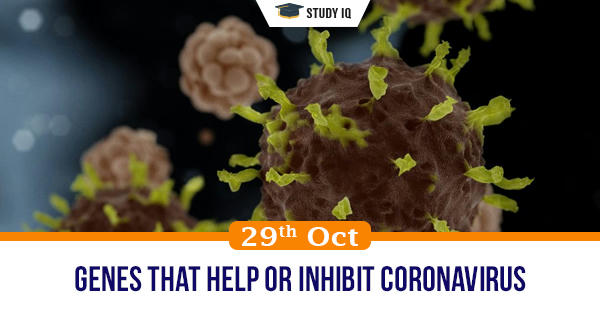 Genes that help or inhibit coronavirus
Date: 29 October 2020
Tags: Miscellaneous
Issue
A massive screening study of cells has identified dozens of genes that enable SARS-CoV-2 and MERS-CoV to replicate in cells, and also genes that seem to inhibit the virus.
Background
The pro-viral and anti-viral role of these genes will help guide scientists in development of new therapies to combat COVID-19.
Details
Scientists have previously identified how the SARS-CoV-2 coronavirus, which causes COVID-19, attaches to and invades cells, but less is known about why some cells are more susceptible to infection.

Understanding the genetics behind the host cells' susceptibility to infection may help explain why some people exposed to the virus experience few or no symptoms and others become extremely ill or die.

The researchers screened millions of cells exposed to the two viruses and sought to understand the genetics behind some cells being more susceptible to infection.

The pro-viral and antiviral role of the genes as identified will help guide scientists in development of new therapies.

The screen was performed on a line of green monkey cells. The researchers simultaneously tracked interactions of virus and cells. The screens reconfirmed that the ACE2 receptor protein promotes infection by SARS-CoV-2.

The researchers then introduced small molecule drugs that inhibit function of two of the identified gene products and found they could increase survival of cells after infection in a dish.

The screens also identified two new pro-viral protein complexes. And a third seems to assist in preventing infection.