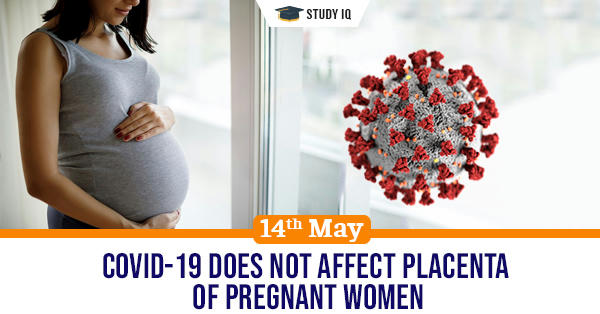 Covid-19 does not affect placenta of pregnant women
Date: 14 May 2021
Tags: Miscellaneous
Issue
A new study has refuted all the claims that had alleged Covid-19 vaccine damages placenta of pregnant women.
Background
Covid-19 vaccines can act as a life saving measure. But the fear of damage in pregnant women had created hesitancy among several sections.
Details
Effects of vaccine on women during pregnancy remain a subject of study. India has recommended against administering the vaccine to these sections.

International study has not pointed at threat to pregnant women. Countries such as US and Brazil have no such restrictions.

Researchers claim that this was an important study to find effects on placenta, a major organ in pregnancy.
Placenta
Placenta is the first organ to be formed during pregnancy. It performs most of the functions of organs during early development stage.

It supplies oxygen during formation of lungs and nutrition when the gut is forming. It controls hormones and immune system of the body.
Importance of placenta
Placenta is a main organ that acts as indicator of any damage to the body. Whenever any infection or damage takes place, it is visible in placenta.
Previous studies
Earlier studies had shown abnormal flow of blood, that is a sign of injury. A subsequent study found that Covid-19 vaccines formed antibodies in Mother's body and later transferred to the offspring.