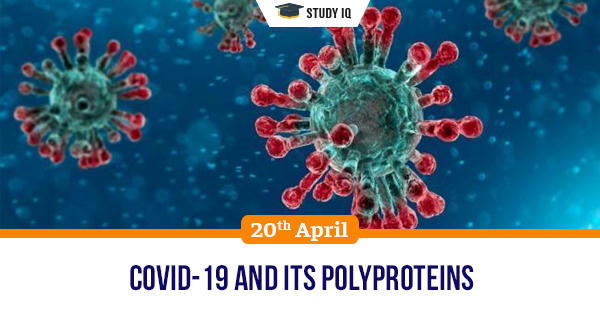 COVID-19 and its polyproteins
Date: 20 April 2020
Tags: Miscellaneous
Issue
We hear about the novel coronavirus (COVID-19), how it is easily infecting and transmitting itself from people to people, and how scientists and medical experts are waging a war against its spread.
Details
Coronaviruses do not have DNA as their genome, but RNA. In other words, they can only translate and not transcribe. Thus, they are 'dead', unable to renew and grow themselves; they need help.

This they achieve by infecting 'host cells' which they bind to, and multiply by the millions. With no host cell to help, a virus is simply a dead storage box.

Upon infection, the entire RNA with its 33,000 bases is translated in one shot as a long tape of amino acid sequences. Since this long chain contains several proteins within it, it is called a "polyprotein" sequence.

One needs to analyse this long chain, find the relevant proteins, isolate and study what each of them does in helping infection.

This strategy allows the viral genome to be compact, and express the protein when the need arises.

COVID19 has RNA-based genomes and subgenomes in its polyprotein sequence, that code for the spike protein (S), the membrane protein (M), the envelope protein (E), and the nucleocapsidprotein (N, which covers the viral cell nuclear material) - all of which are needed for the architecture of the virus.

In addition to these, there are special structural and accessory proteins, called non-structural proteins (NSP), indeed 16 of them, which serve specific purposes for infection and viral multiplication.

We thus have a large set of proteins in the virus, against which a number of potential molecules and drugs can be tried to interfere and stop the production of these viral proteins.