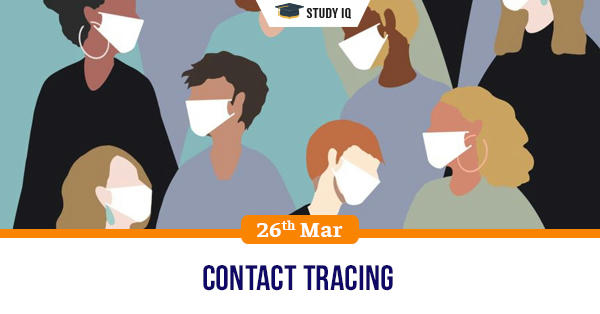 Contact tracing
Date: 26 March 2020
Tags: Miscellaneous
Issue
As the number of coronavirus cases in India increases, authorities in different states are relying on contact tracing, a concept in epidemiology that involves tracing the number of people an infected person comes in contact with.
Background
Contact tracing is not a novel concept and has been used as a method to track cases of the Ebola virus in Africa. It is one of the methods of detecting an outbreak and the number of infected people.
Details
According to WHO, contact tracing can be broken down into three steps:
Contact identification. This involves identifying the contacts of the infected person by asking about the person's activities and those of people around them since the onset of illness.

Contact listing. This means listing all those people who came in contact with the infected person. Efforts should be made to identify every listed contact and to inform them of their contact status, what it means, the actions that will follow, and the importance of receiving early care if they develop symptoms.

Contact follow-up, which involves regular follow-ups with all the contacts to monitor for symptoms and test for signs of infection.
A study says that in order to control 90 per cent of the outbreaks, 80 per cent of contacts needed to be traced and isolated.

The study notes that in some scenarios, isolation alone would be unlikely to control the outbreak within a period of three months.

While contact tracing is an important step during a disease outbreak, it is insufficient alone in controlling it, requiring other interventions. Rapid and effective contact tracing can reduce the initial number of cases, which would make the outbreak easier to control overall.