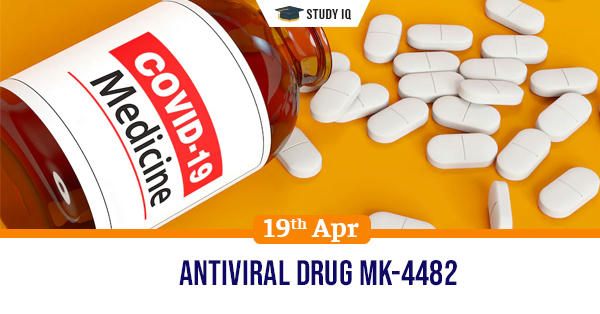 Antiviral drug MK-4482
Date: 19 April 2021
Tags: Miscellaneous
Issue
Experimental anti-viral drug MK-4482 has showed a strong ability to decrease viral levels and lungs damage against SARS-CoV-2 infection.
Background
The study was conducted in infected hamsters by US National Institutes of Health. It shows a lot of promise to treat serious infection.
Details
MK-4482 drug was delivered orally to humans in trials in comparison to remdesivir, which is given intravenously.

The use of the drug MK-4482 was found effective in hamsters when they were given the drug 12 hours before or 12 hours after getting infected by SARS-CoV-2 virus.

The results suggest that the drug can be used to treat serious cases of the infection as a standalone or in combination with other drugs.
The study
The animals used in the treatment groups had 100 times less infections in their lungs than the control group of animals.

Previous forms of study have also indicated that MK-4482 was indeed effective at stopping the viruses from replicating.