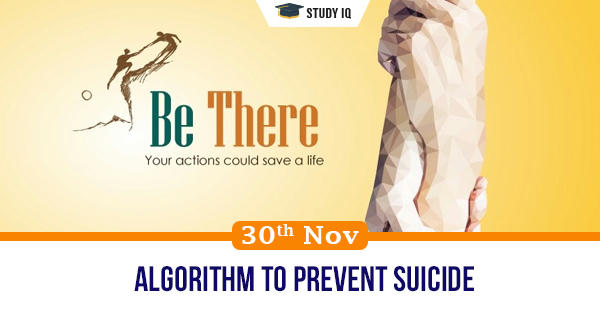 Algorithm to prevent suicide
Date: 30 November 2020
Tags: Miscellaneous
Issue
Researchers have formulated a new machine learning algorithm to identify veteran individuals who are vulnerable to suicides.
Background
Suicide is one of the biggest challenges that psychiatrists face, especially in the emergency room. About half of all violent deaths in the world are suicides with economic costs of billions of Euros.
Details
Doctors have traditionally gauged patients' risks by looking at past mental health diagnoses and incidents of substance abuse, and by drawing on experience and medical instinct.

But these evaluations fall well short of predictive, and the artificially intelligent programs explore many more factors, like employment and marital status, physical ailments, prescription history, and hospital visits. They flag a person as at high risk of suicide, without providing any rationale.

The algorithm updates continually, generating a new list of high-risk veterans each month. Some names stay on the list for months, others fall off.

When a person is flagged, his or her name shows up on the computer dashboard of the local clinic, who calls to arrange an appointment.

The algorithm is built on an analysis of thousands of previous suicides dating to 2008. The computer mixes and shuffles scores of facts from the medical records — age, marital status, diagnoses, prescriptions — and settles on the factors that together are most strongly associated with suicide risk.
Algorithm
Algorithm is a finite sequence of well-defined, computer-implementable instructions, typically to solve a class of problems or to perform a computation.