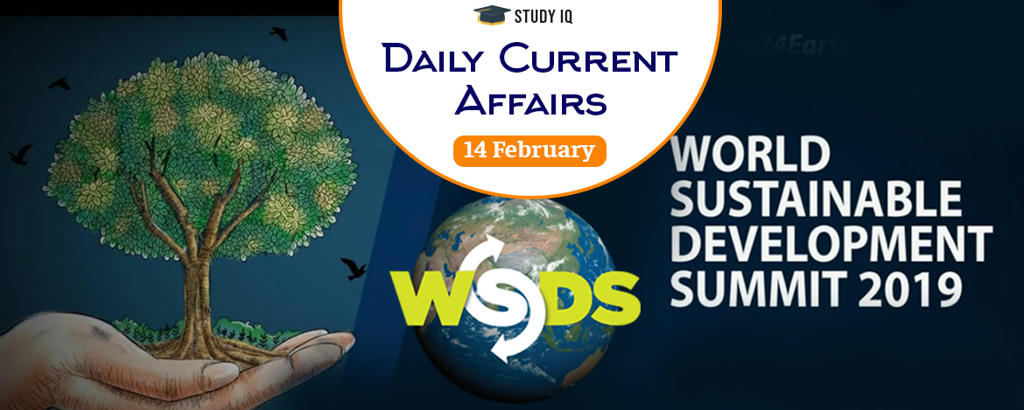 World Sustainable Development Summit 2019 held in New Delhi
Date: 14 February 2019
Tags: Organizations, Miscellaneous
The 2019 edition of World Sustainable Development Summit (WSDS 2019) was held in New Delhi. It was organized by The Energy and Resources Institute (TERI) and was inaugurated by Vice President M. Venkaiah Naidu.
WSDS 2019
Theme for this year's summit was 'Attaining the 2030 Agenda: delivering on our promise'. It was aimed at creating action frameworks to resolve some of most urgent challenges facing developing economies.

It saw participation of over 2000 delegates including policy makers, researchers, think tanks, diplomats and corporates from around world. These delegates represented leaders in development, energy, and environment sectors.
World Sustainable Development Summit (WSDS)
It is annual flagship event of The Energy and Resources Institute (TERI). It has replaced TERI's earlier flagship summit- Delhi Sustainable Development Summit (DSDS), which was initiated in 2001.

It provides platform for global leaders and practitioners to discuss and deliberate over climatic issues of universal importance.

It is sole summit on global issues taking place in developing world. It seeks to continue legacy of DSDS with the aim of making 'sustainable development' a globally shared goal.

It strives to provide long-term solutions for benefit of global community by assembling world's most enlightened leaders and thinkers on single platform.

It underscores need for businesses and private sector to take lead in poverty reduction and to ensure rapid and sustained adoption of UN adopted Sustainable Development Goals (SDGs).
The Energy and Resources Institute (TERI)
It is one of world's pre-eminent non-profit research institution/think tank that conducts research work in fields of energy, environment and sustainable development.

It aims to usher transitions to cleaner and sustainable future through conservation and efficient use of Earth's resources and supports innovative ways of minimize and reuse waste.

It was established in 1974 by Mr Darbari S Seth as Tata Energy Research Institute. It was renamed and reorganized to The Energy and Resources Institute in 2003.

Its key focus is in promoting clean energy, pollution management, water management, sustainable agriculture and climate resilience.