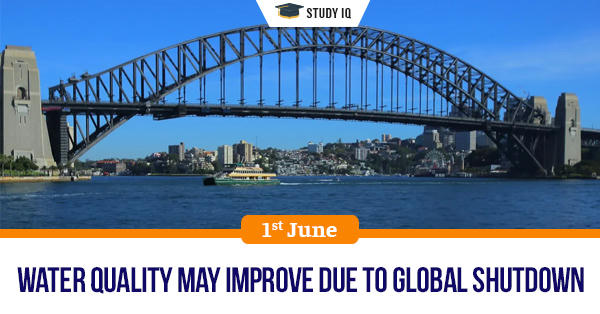 Water quality may improve due to global shutdown
Date: 01 June 2020
Tags: Miscellaneous
Issue
Researchers have mapped declines in air pollution after lockdowns were imposed around the world in response to the COVID-19 pandemic. They think the cleaner air could also mean cleaner water – at least in the short term.
Background
The connection between atmosphere and surface water quality is very tight. These two systems are integrally linked.
Details
When the researchers looked at satellite data collected by NASA between March 23 and April 5 of this year, they saw "significant" declines in certain pollutants in the air compared with a similar period last year.

The researchers focused on assessing the impact of travel restrictions and other measures imposed in the wake of the COVID-19 pandemic.

Specifically, researchers compared concentrations of nitrogen dioxide in the atmosphere after lockdowns began this spring compared to a similar period last year. They calculated the average nitrogen dioxide concentrations across the two-week periods.

The global map shows a substantial decrease in tropospheric nitrogen dioxide concentrations in excess of 30 to 40 percent during the first two weeks of spring compared to the same period last year over major cities like Paris, London and New York.

Since air quality impacts water quality, the researchers reported that they expect to see improvements in the quality of surface water, which can be a source of drinking water.

The amount of improvement will depend on an area's level of urbanization and physical characteristics of the land, among other factors.

Surface water improvements are expected to be small, localized and short-lasting. But the broader perspective is that this shows a concerted effort will likely lead to a more sustainable water supply.