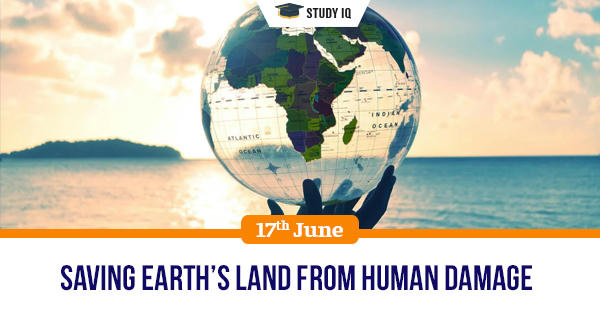 Saving Earth's land from human damage
Date: 17 June 2020
Tags: Miscellaneous
Issue
In a new study, scientists compared figures from four different sets of spatial data that say roughly half (48 to 56 percent) of the world's land shows 'low' influence of humans.
Background
There's simply no denying the fact that humans have drastically altered, developed, and ransacked much of the natural world for their own needs.
Details
Though human land uses are increasingly threatening Earth's remaining natural habitats, especially in warmer and more hospitable areas, nearly half of Earth still remains in areas without large-scale intensive use.

While the figures may inspire many – highlighting the vast extent of significantly untouched lands that can still be protected via conservation measures – the study also serves to illustrate just how much of the Earth has already been occupied and utilised by the human enterprise.

Only about a quarter (20 to 34 percent) of the planet's ice?free terrestrial surface shows 'very low' signs of human influence and the parts of the planet that we have left alone up until now constitute some of the least inhabitable places on Earth.

Less than 1 percent of temperate grasslands, tropical coniferous forests and tropical dry forests have very low human influence across most datasets, and tropical grasslands, mangroves and montane grasslands also have <1 percent of land identified as very low influence across all datasets.

The researchers say the results show clear marker that we can use to help frame existing and future conservation efforts, by preventing encroachments on existing low impact areas, while simultaneously recovering areas for conservation in land that has already been exploited too much.

The findings suggest that ~50 percent of the terrestrial surface of the planet experiences low human influence and, as a consequence, it is possible to achieve bold global calls to proactively conserve at least 50 percent of the terrestrial planet,

Only about 15 percent of the planet is under some form of environmental protection, the researchers say, and intact ecosystems outside those places are rapidly being eroded.