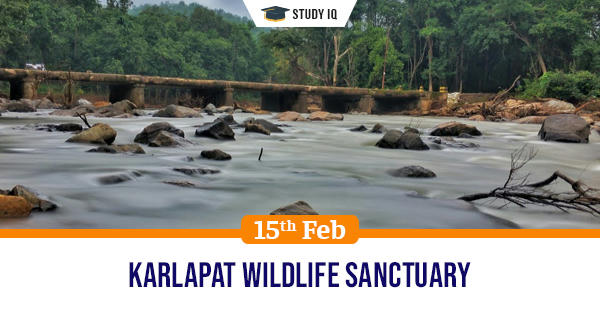 Karlapat wildlife sanctuary
Date: 15 February 2021
Tags: Miscellaneous
Issue
Six elephants have died of haemorrhagic septicaemia in Karlapat Wildlife Sanctuary in Odisha's Kalahandi district in the last 14 days.
Background
The pattern has led experts to suspect that the water there is contaminated with the bacteria Pasteurella multocida that cause the disease.
Details
Karlapat sanctuary lies within the Eastern Highlands moist deciduous forests ecoregion. Major plant communities include mixed deciduous forests and scrublands.

Karlapat wildlife sanctuary home to tigers, leopards, sambars, nilgais, barking deer, mouse deer and a wide variety of birds like green munia, great eared-nightjar and various reptiles, apart from elephants.
Haemorrhagic septicaemia
Haemorrhagic septicaemia is a contagious bacterial disease which infects animals that come in contact with contaminated water or soil.

The respiratory tract and lungs of the animals are affected, leading to severe pneumonia.

The disease generally spreads in the period right before and after the monsoons. It can affect cattle, buffalo and other animals.

Haemorrhagic septicaemia occurs in parts of Asia and Africa and is often fatal. It can be transmitted by ingesting contaminated food and water or through respiratory secretions.

Scientists are of the view that climate change pressure elephant populations as water supplies diminish and temperature rise, potentially increasing the risk of pathogen outbreaks in the future.