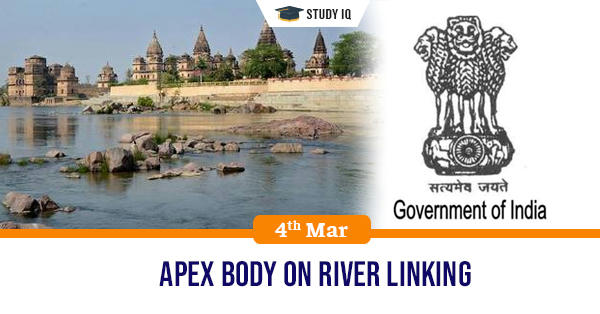 Apex body on River linking
Date: 04 March 2020
Tags: Miscellaneous
Issue
The Central government is working on the establishment of an exclusive body to implement projects for linking rivers.
Background
To be called the National Interlinking of Rivers Authority (NIRA), the proposed body is expected to take up both inter-State and intra-State projects. It will also make arrangements for generating up funds, internally and externally.
Details
The subject of establishment of the Authority was discussed at the last meeting of the Special Committee on Inter-Linking of Rivers (ILR) in New Delhi.

The panel includes Irrigation or Water Resources Ministers and Secretaries of States. Since its formation, the Committee has held 17 meetings.

Once approved, the projects will be pursued as national projects, wherein the Centre will absorb 90% of the cost and the States concerned the rest.

As of now, six ILR projects — the Ken-Betwa, Damanganga- Pinjal, Par-Tapi-Narmada, Manas-Sankosh-Teesta-Ganga, Mahanadi-Godavari and Godavari-Cauvery (Grand Anicut), have been under examination of the authorities.

With regard to the peninsular rivers, the Centre has chosen to focus on the Godavari-Cauvery link than the earlier proposal to link the Mahanadi-Godavari-Krishna-Pennar-Cauvery rivers.