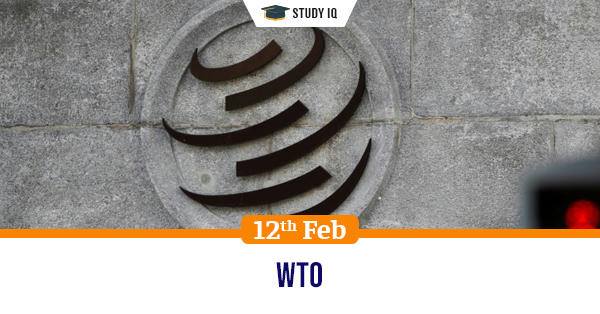 WTO
Date: 12 February 2021
Tags: Miscellaneous
Issue
Nigerian economist Ngozi Okonjo-Iweala is set to become the WTO's director-general on March 1. She's the first woman and first African to lead the group.
Details
The World Trade Organization (WTO) is an international institution that oversees the global trade rules among nations.

It superseded the 1947 General Agreement on Tariffs and Trade (GATT) created in the wake of World War II.
Components of WTO
The General Council
The WTO General Council is the highest-level decision-making body in the WTO that meets on a regular basis during the year.

It has representatives from all member governments and has the authority to act on behalf of the ministerial conference which only meets about every two years.
The Dispute Settlement Body
The operation of the WTO dispute settlement process involves case-specific panels appointed by the Dispute Settlement Body (DSB), the Appellate Body, The Director-General and the WTO Secretariat, arbitrators, and advisory experts.

The priority is to settle disputes, preferably through a mutually agreed solution, and provision has been made for the process to be conducted in an efficient and timely manner.

The dispute settlement system cannot be used to resolve trade disputes that arise from political disagreements.
The Trade Policy Review Body
The Trade Policy Review Body (TPRB) is a subsidiary body of the General Council created by the Marrakesh Agreement Establishing the WTO to administer the Trade

Policy Review Mechanism (TPRM). The WTO Secretariat produces an independent report on the trade policies and practices of the Member under review.
Role played by WTO
Its main function is to ensure that trade flows as smoothly, predictably, and freely as possible.

By lowering trade barriers through negotiations among member governments, the WTO's system also breaks down other barriers between peoples and trading economies.

They also bind governments to keep their trade policies transparent and predictable which is to everybody's benefit.

The agreements provide a stable and transparent framework to help producers of goods and services, exporters and importers conduct their business.

It also administers an independent dispute resolution process aimed at enforcing participants' adherence to WTO agreements and resolving trade-related disputes.