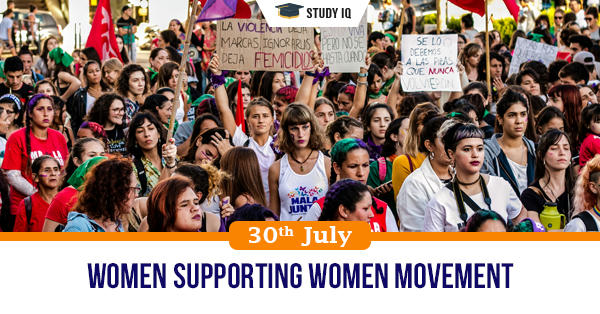 Women supporting women movement
Date: 30 July 2020
Tags: Miscellaneous
Issue
Over the past few days, women, including celebrities, have been posting black-and-white images of themselves on Instagram and other social media platforms as a sign of women's empowerment.
Background
Women part of this campaign are supposed to post a black-and-white photograph of themselves and nominate other women to do the same. These images are accompanied by the caption #challengeaccepted, and is a part of a campaign called "women supporting women".
Details
It is claimed that the challenge started in Turkey, where the campaign is associated with raising awareness about femicide in the country.

The women in Turkey are getting frustrated overseeing b&w photos of murdered women in the media almost every day, and by posting b&w photos of themselves, it makes the point that anyone of us could be next.

Critics of the challenge, however, have called the campaign as supporting a "vague cause" and users from Turkey have called out people for participating in the challenge "without knowing its meaning", causing many to misrepresent its purpose.

There are others who have initiated a different take on the challenge by incorporating racial injustice.

This movement is meant to celebrate strength, spread love, and remind all women that supporting each other is everything.

Some have said that the resurgence of the hashtag in Turkey was unrelated to the version of the challenge that spread in the U.S.